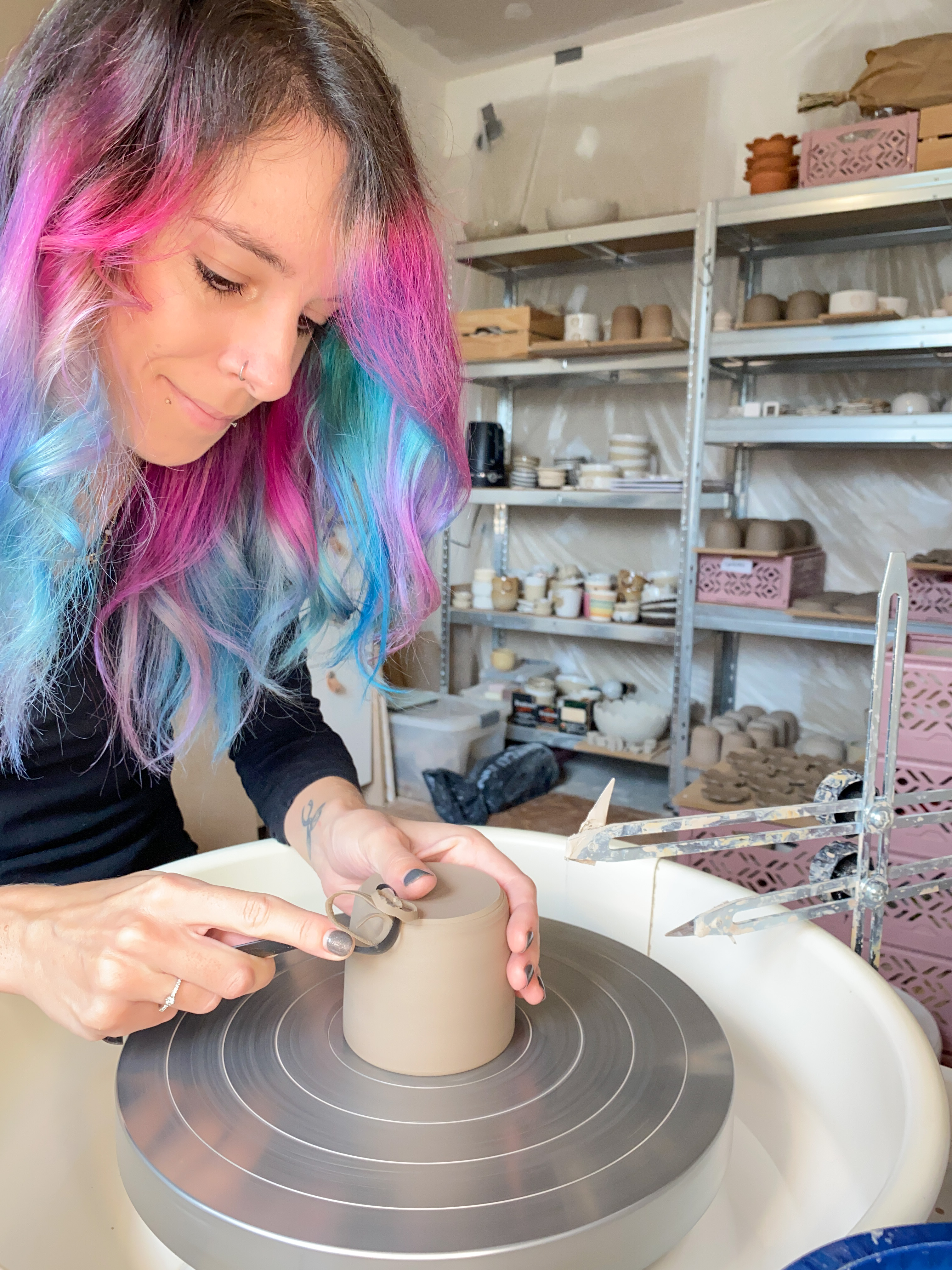 Hi! My name is Charlotte.

I'm a Dutch girl who followed her parents to live their dream life in Burgundy, France. Since very young I have always been attracted by creativity and art. I love making objects with my hands and sharing them with my family which is essential to me in the creative process. This of course started with a classic pasta photo frame in kindergarten and thankfully has evolved since.

I try to live in a conscious way along with my husband Florent who is also a great daily help and support. I sew most of my own clothes, we try to avoid plastic as much as possible and we are both vegetarians. We just love veggies! Since we've started thinking about what really is important in life, I changed my view about art and the things I possess. When I now buy art, I'd rather buy it from an individual artist and support a small local business instead of any big mass company.

I hope this also matters to you. From this standpoint, quality has become essential. I only make high quality Giclee Prints that will last you a lifetime. Quality somehow got lost in some companies whilst trying to produce more and quicker, which to me is a shame. If you want to learn more about Giclee printing, please consult the explanatory page "What is Giclee printing".

All my work is printed on demand especially for you! This makes it very unique and attention is given to each individual order.
About my ceramics, I only produce and sell small quantities of special home decorations (candle holders, incense burners, cups, bowls, vases, jewelry...) that is put online during the shop updates. These take place every few weeks. To be informed about the next drop and not miss a piece, you can follow me on Instagram @YukiandYoko

If you want to know more about me, daily life and especially my art, you can follow me on social media : Yuki And Yoko