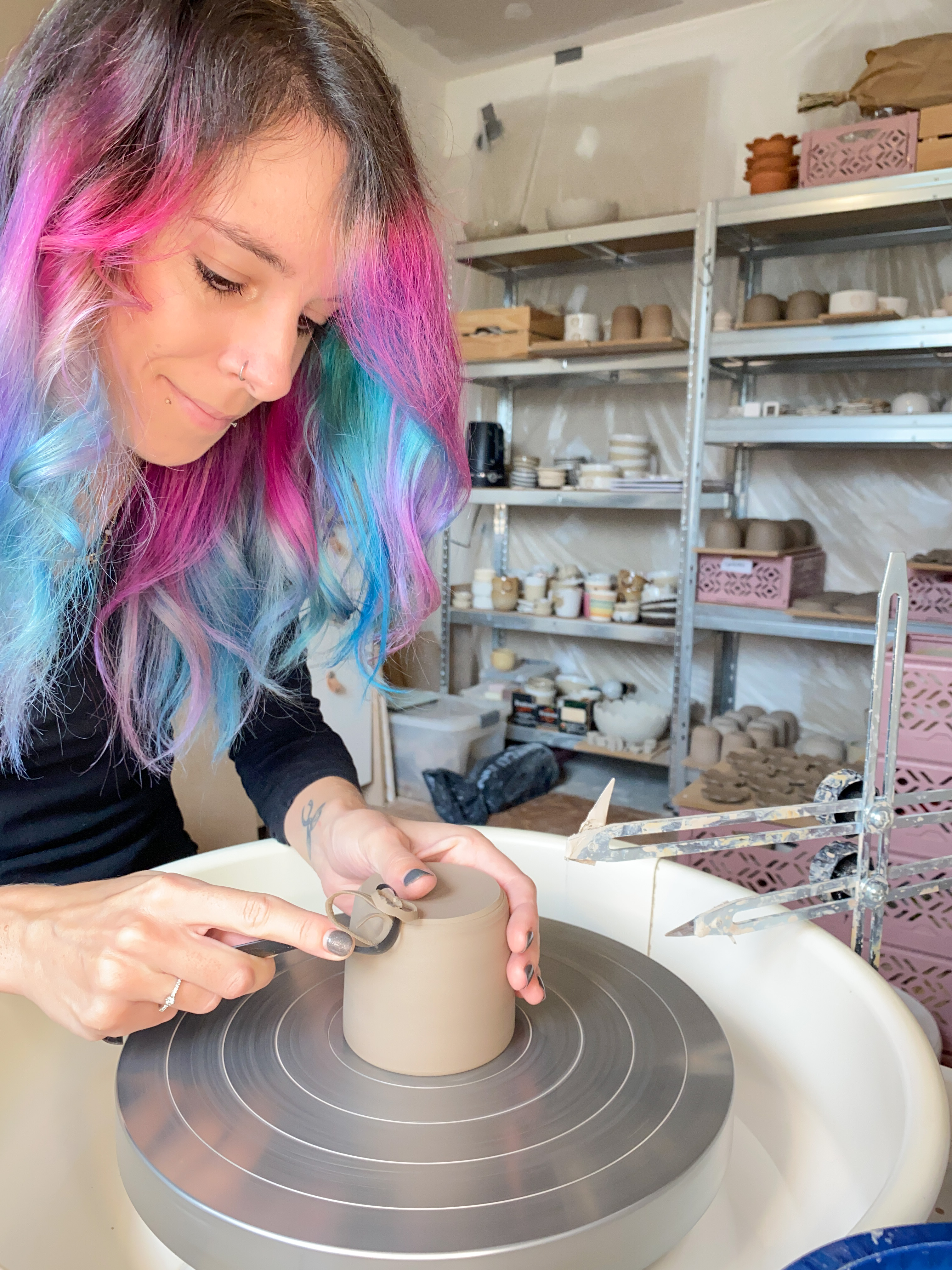 Charlotte, ceramist.
A few sentences to describe me, in all simplicity. Dutchie that has been living in Burgundy, France for quite some time, surrounded by greenery where I can finally express through pottery all the sensitivity deep inside me. Vegetarian for the love of vegetables, a little pessimistic on a daily basis, I will transform into a bundle of joy with every ray of sunshine.
In my opinion, beauty is everywhere, especially in the everyday objects that surround us. What I like is enjoying a moment of calm, drinking my tea in my favorite cup, and it is especially this feeling that I wish to convey.
In my workshop in Southern Burgundy, I make each piece by hand one by one, often thrown on the potter's wheel or modeled by hand. After the multiple stages of shaping, first bake and then glazing, the piece undergoes its final transformation and passes from the caterpillar in a cocoon into the butterfly. The 1250°C bake is the one that reveals the color of the clay, the softness of smooth glaze to the touch.
What I love above all about my job is creativity. Create objects from this plastic material that is clay, shapes all in curves. Draw future projects that appear day and night in my mind, to give them their first lines, think about future collections during times of total disconnection.
Find the pieces and prints from my moments of relaxation here

If you want to know more about me, daily life and especially my art, you can follow me on social media : Yuki And Yoko